1952
Keith sees someone riding a motorcycle and is mesmerized at age 7.
1957
Buys his first bike, a 125cc Harley Hummer. He's 12 but that doesn't stop him from riding it around on the street.
1958
Listens to the Isle of Mann audio recording of the race bikes. Goes delirious and wants to race.
1960
Works in an auto repair shop and buys his first new bike, a 200cc Ducati Supersport and falls in love all over. Still too young for a license, he rides every day.
1961
Works in a motorcycle shop on High School Summer break and begins road racing.
1962
Does some dirt track and a couple more road races.
1963
In college but rides local dirt and 2 more road races in the East.
1964
Gets into the '60's drug culture a bit on the heavy side; sadly but wisely quits racing.
1974
Quits drugs and becomes a typical California street squid canyon racer.
1974
Returns to racing at the club level after 10 years off.
1974
Does four club races, does well, wins one or two.
1975
Does a few more club races as top finisher.
1975
Starts racing for the legendary Pops Yoshimura in club events.
1975
Continues to ride and test for Yoshimura, wins some club events.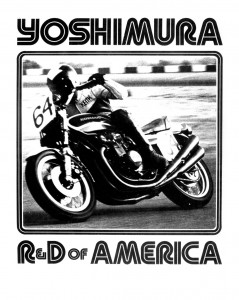 1976
Starts writing down his research on riding techniques.
1976
Begins the "Keith Code Rider Improvement Program" for club level racers. Gets astonishing results. Student lap times improve an average of 7 seconds a lap. Press dubs him The Guru of Roadracing.
1976
Gets to winners circle in his first ever Superbike race at Laguna Seca.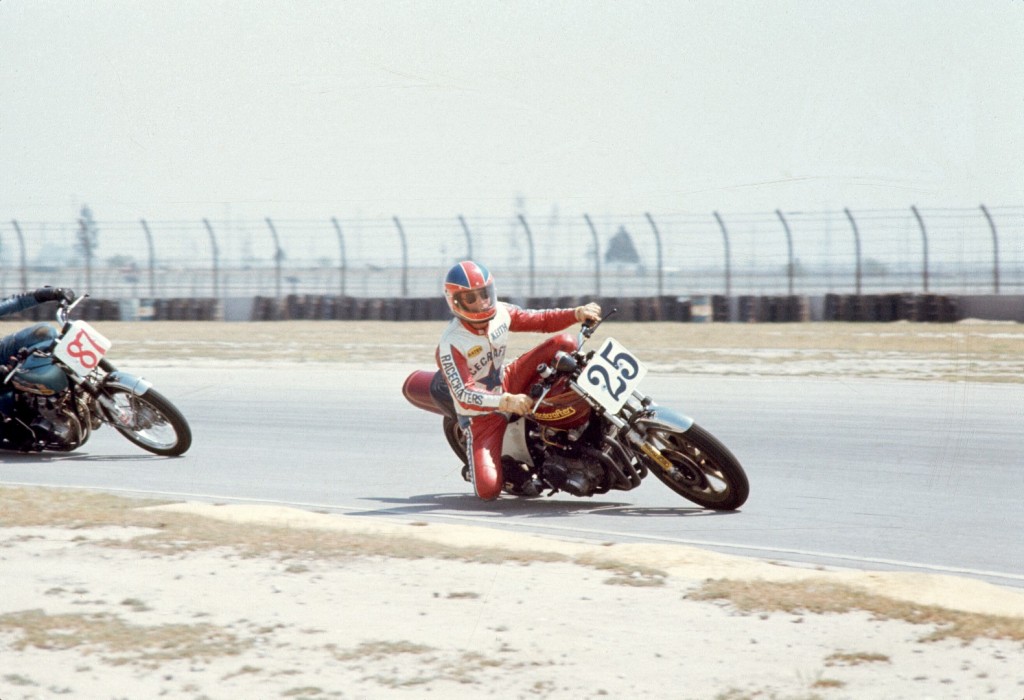 1976
Begins research on visual skills. Defines reference points and other key visual skills.
1977
Organizes the new-rider training for the AFM South racing club and runs it.
1977
Does the Motorcycle Safety Foundation's Riding Coach course in Sacramento, CA
1977
Trains new riders at MSF courses and for dealerships.
1977-78
Begins publicly sharing his discoveries by holding lectures for racers on riding technique.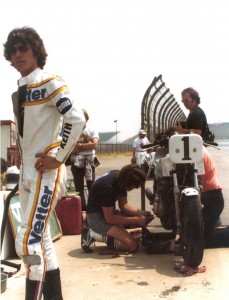 1977-78
Begins to apply training techniques to self and wins 11 out of 12 California events in GP and other classes.
1977-79
Active member, board of directors, AFM race club.
1979
Retires from Superbike racing.
1979
Keith hooks up with Richard Lovell and forms the California Superbike School. Richard came to America with the idea of starting a track school from his experience at Brands Hatch where he worked for the track's own school. On calling around to magazines, Keith's name was given to him as the guy who trained riders. The two established and ran the schools together until Richard went on to family business in Wisconsin in 1987.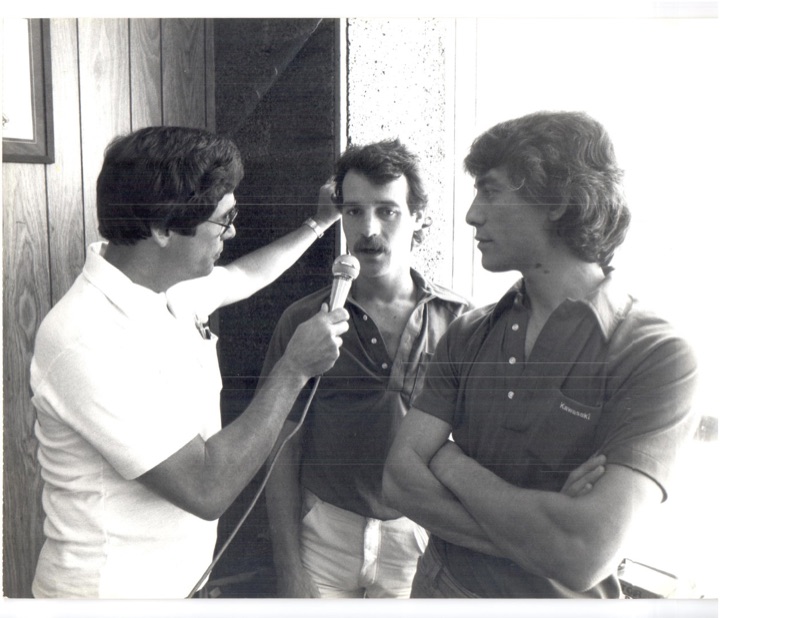 1980
Starts the first high performance school, the
California Superbike School.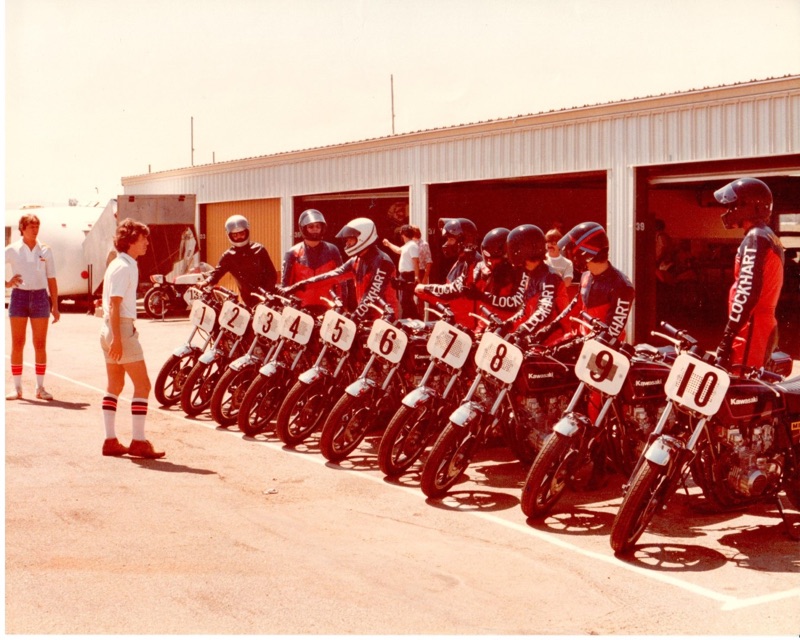 1981
Contracts with Kawasaki Motors Corp. to train dirt-tracker
Wayne Rainey
in roadracing techniques. The rest is history, he goes on to win three 500GP World Championships and AMA Superbike Championship.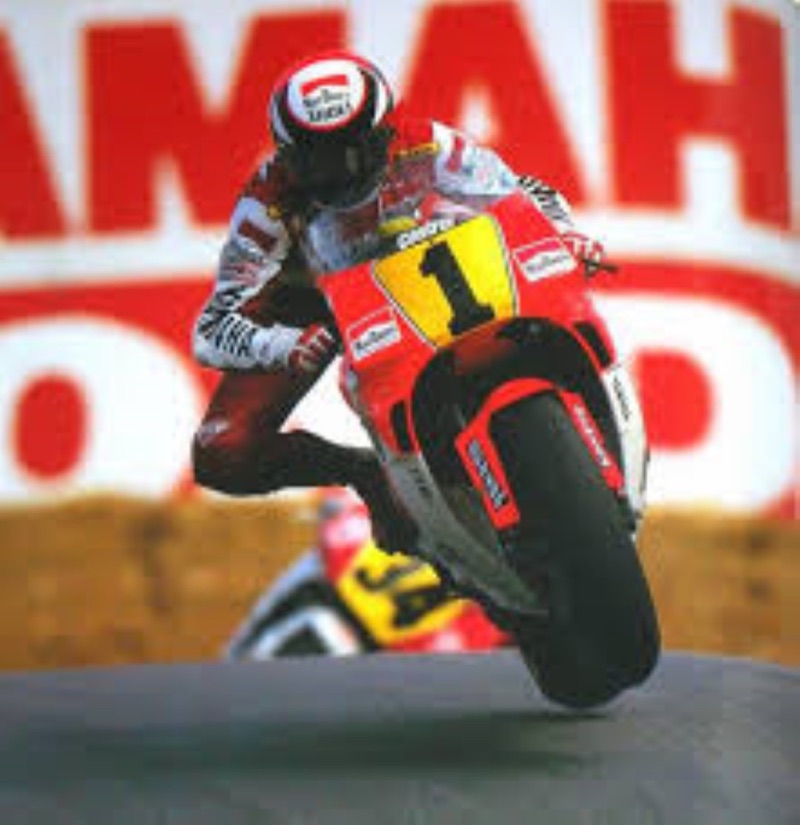 1982
Takes the Superbike School nationwide.
1982
Superbike champion, 
Eddie Lawson
, agrees to write his notes and comments in Keith's first book after attending Superbike School sessions.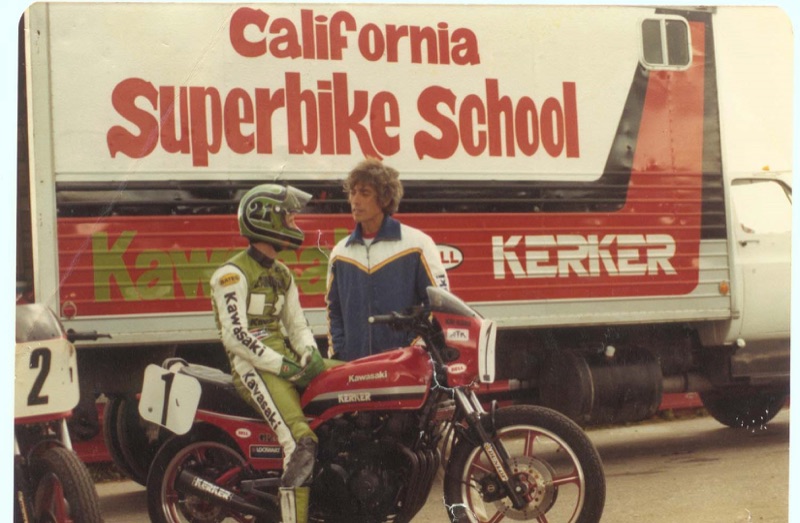 1982
Keith asks and Eddie Lawson helps instruct at Superbike School sessions.

1982
Develops the no-brakes rider-training format, used by many.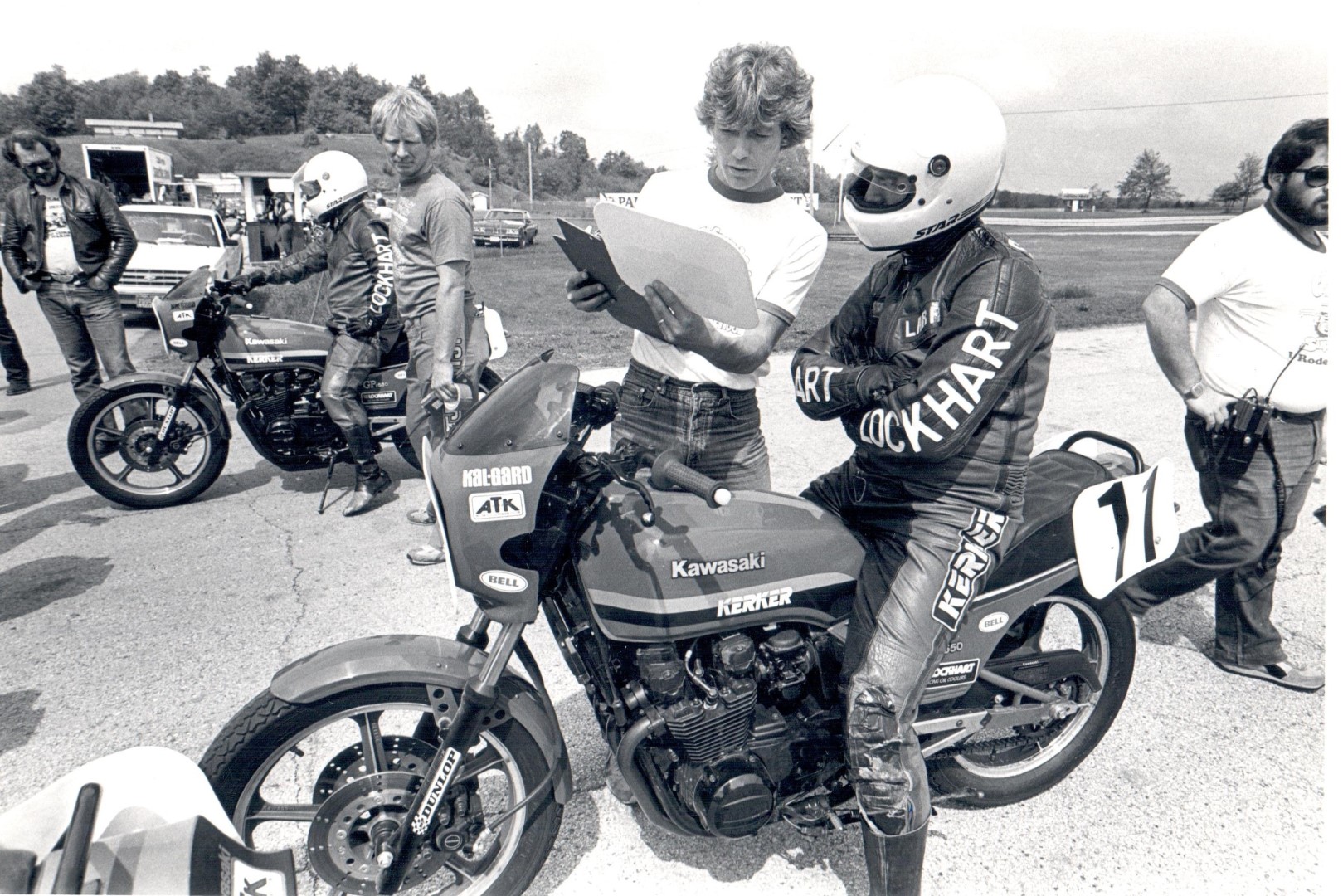 1983
Becomes first teacher to break riding into specific drills and employs them at schools.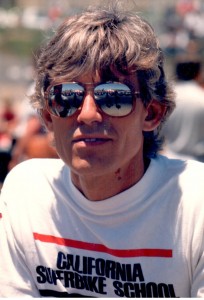 1983
Coaches 
Steve Wise
 for Honda race team. Steve was fearless but crashed a lot. After coaching, he made it into the winners circle 11 out of the next 13 Superbike and Formula 1 races with Keith as his coach.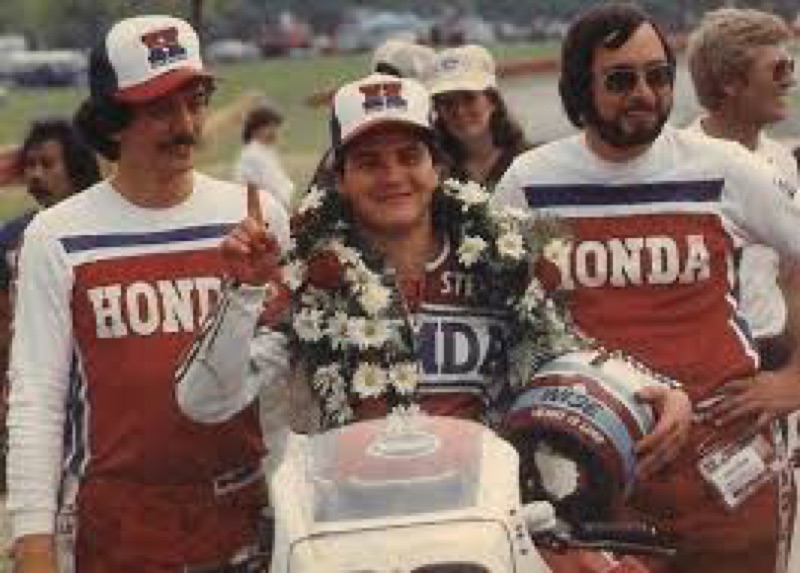 1984
Works with Superbike champion Wes Cooley for Kawasaki. Team Muzzy/Kawasaki staff member, Sparky Edmondson said "What did you do to him, I've never seen anything like that before!" after Keith brought him from a string of distant 7th place type finishes to winners' circle after coaching him for only one race!
1984
Develops the panic-stop training bike.
1984
Works with national champion dirt-tracker Ricky Graham to start his roadracing career for Honda.
1984
First Twist book translated into Japanese.
1984
Keith's first book, A Twist of the Wrist translated into German. Becomes immediate best seller.
1984
Works with national champion dirtracker Bubba Shobert to start his roadracing career for Honda. Bubba went on to win the Superbike championship.
1984
Starts training dirt-tracker, 
Doug Chandler
 in roadracing. Doug wins 3 Superbike Championships and podiums in 500GP riding for Factory Team Suzuki.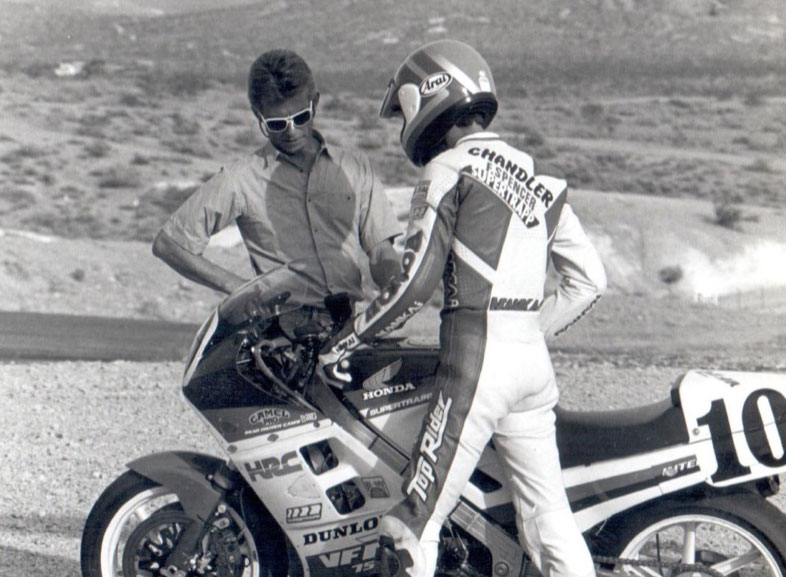 1984
Develops and implements first ever high performance, step-by-step rider training format.
1984
Begins training Donnie Greene who goes on to win 3 National Championships after Keith's coaching.
1984
Keith persuades Kawasaki to provide test rides at race tracks, a first in the industry.  The program goes on for several years at tracks across America.
1985
Wayne Rainey likes the material The Soft Science of Roadracing Motorcycles and agrees to write notes for the book.
1986
The 
Soft Science of Roadracing Motorcycles
is fully tested and proven to work.  Keith publishes it and it is still the only workbook for racers.  Daytona Winner, 
Dave Sadowski
 later says, "I don't need you as a coach anymore, I have the book with all the answers!"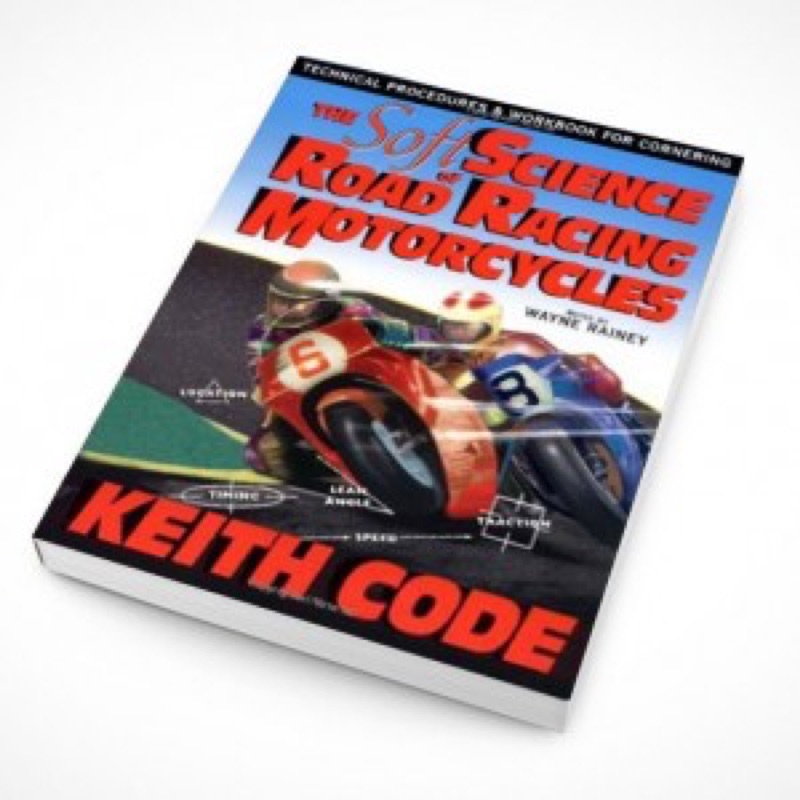 1986
Writes, produces and technically directs the world's first rider-training video 
A Twist of the Wrist, The Video
,
 based on his first book.  Still number 1 in the world after 31 years.
1986
The Soft Science of Roadracing Motorcycles book translated into Japanese.
1987
Develops on-track style instruction with immediate handsignal feedback.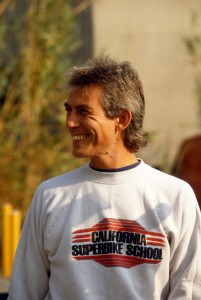 1988
A Twist of the Wrist, The Video is dubbed in Japanese.
1989
Works with Thomas Stevens, who later becomes U.S. Superbike Champion.
1989
Coaches David Sadowski, who goes on to win Daytona and other races.
1989
Coaches Fred Merkel, who goes on to win World Superbike title.
1989
Addresses Society of Automotive Engineers (SAE) on riding technology and bike-training inventions.  Is later given a special award for his innovations.
1990
Coaches 
Dale Quarterly
, who quits crashing and goes on to win national championship.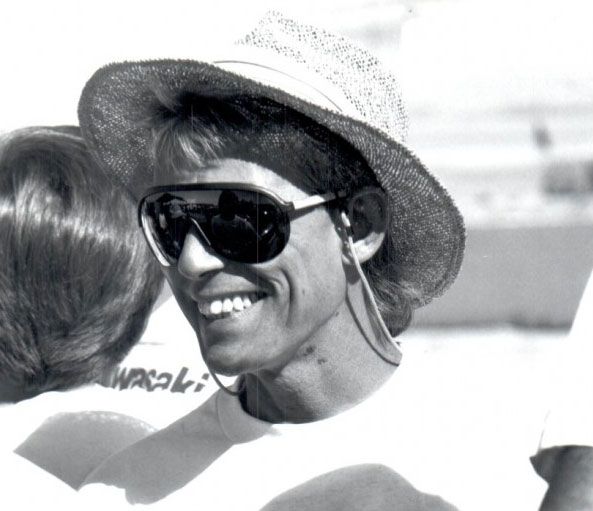 1990
Student, 
Doug Chandler
 wins his first AMA Superbike race, acknowledges Keith's coaching on the podium.
1990
A Twist of the Wrist, The Video is translated into Spanish.
1990
A Twist of the Wrist, The Video is translated into German.
1990
Produces the first ever full season of roadracing on TV in America, covering the national Formula USA Series.
1990
Resumes coaching of Donnie Greene, who goes on to win another National 250cc title.
1990
Holds first schools in Australia.
1991
Holds first schools in Guatemala.
1991
Starts coaching 
Scott Russell
. Russell begins Superbike career and publicly acknowledges Keith's help. Wins USA and World Superbike Championships.
1991
Voted 
Motorcyclist Magazine's
Motorcyclist of the Year
 for the help given to his students and other rider-training accomplishments of the past decade.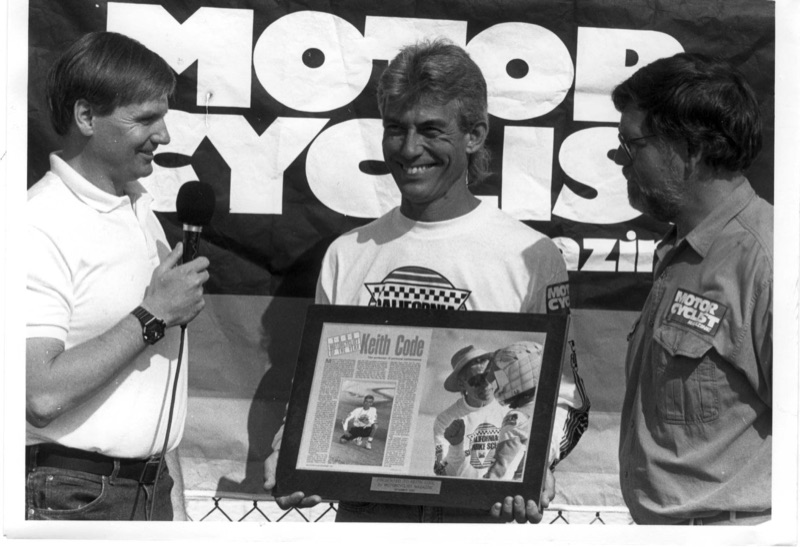 1991
Coaches 
Jake Zemke
 for a season. Jake later becomes national podium regular and Formula Extreme Champion.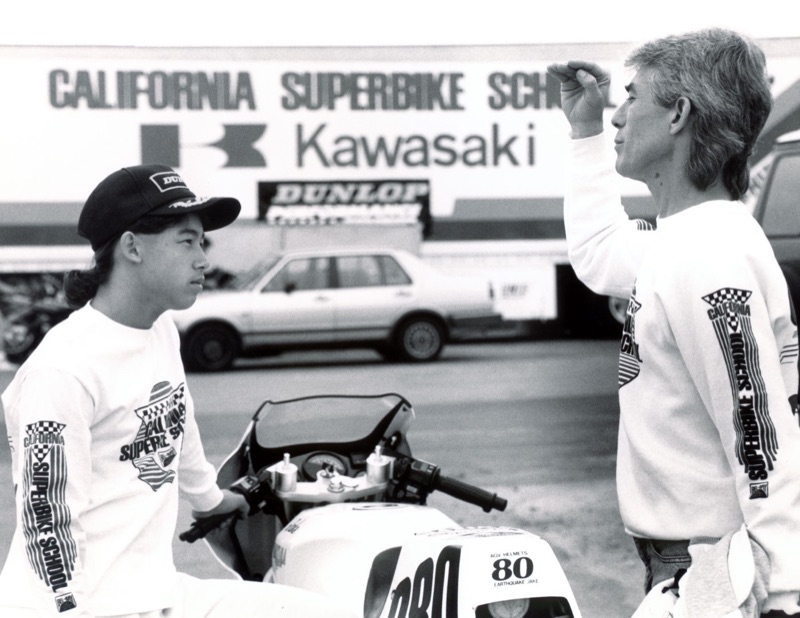 1991
Coaches Mike Smith. Mike goes on to win National Formula USA title.
1992
Coaches factory rider Jamie James.
1992
Chuck Graves becomes Code student. Wins Formula USA title.
1992
At age 47 returns to 250 GP racing to research 
A Twist of the Wrist — Volume II
. Does pretty well for an old fart. Winners circle at club events, runs in top 10 at some national events.
1992
Discovers quick turn riding technology.
1992
Works on writing
A Twist of the Wrist—Volume II
.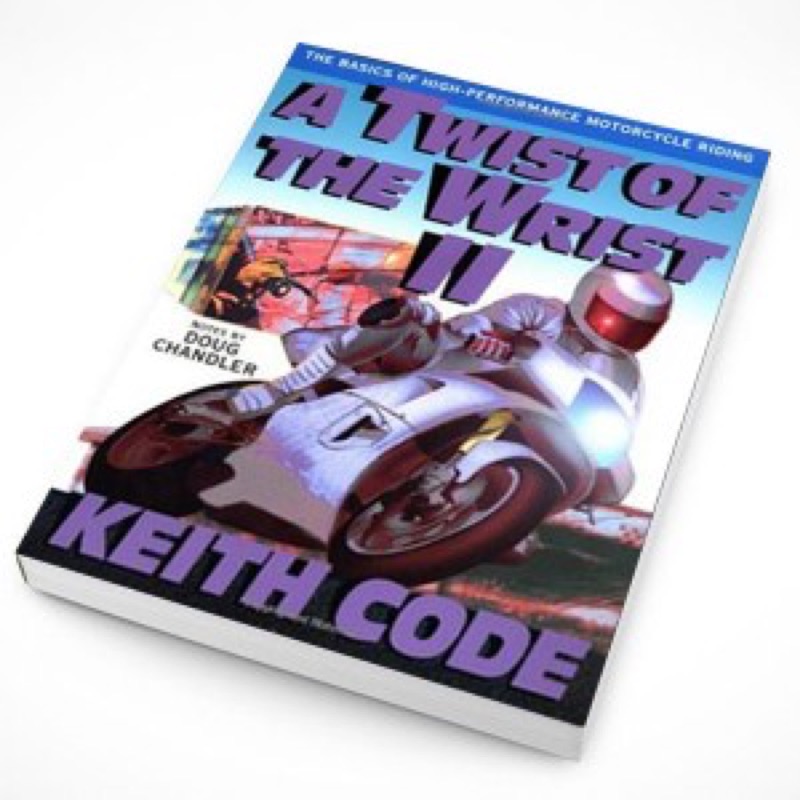 1992
Discovers pivot-steering technique.
1992
Is honored by Motorcycle Safety Foundation for promoting rider safety.
1993
Discovers hook-turn body-positioning technique.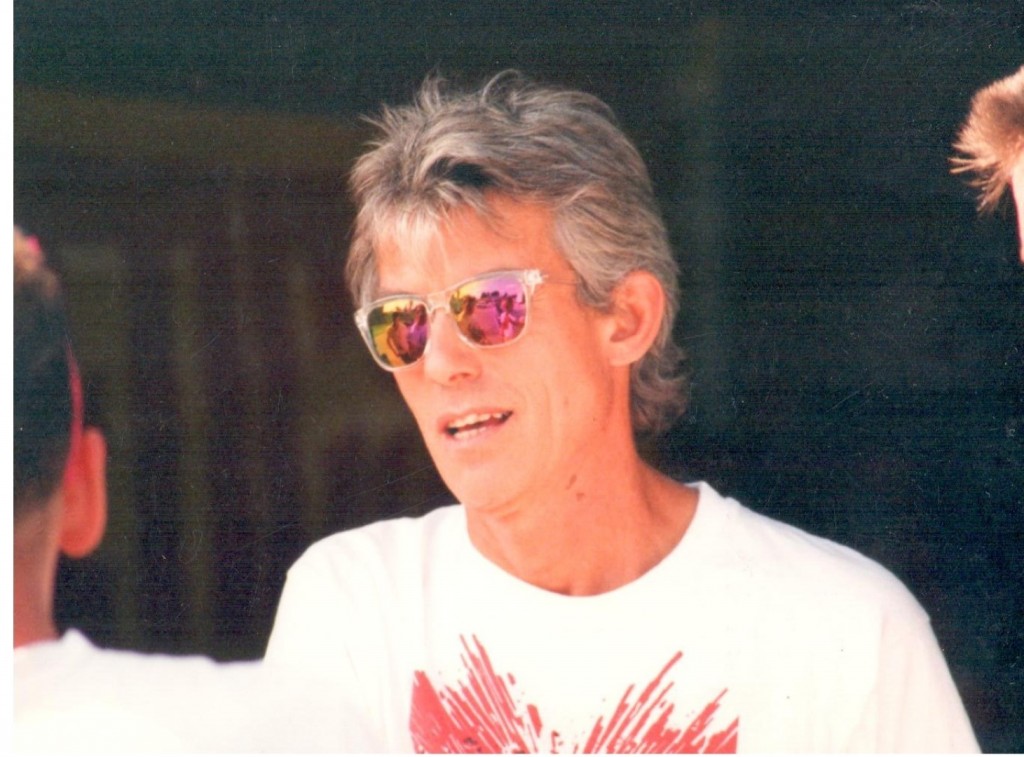 1993
Writes the world's first researched understanding of Throttle Control.
1993
Dissects and presents understandable data on rider input and its effects on handling.
1993
All research and discovery wrapped up, Keith finishes writing A Twist of the Wrist-Volume II and it is published.
1993
Continues 250 GP racing for grins and giggles.
1993
Writes columns for Sportrider and Motorcycle Consumer News.
1993
A Twist of the Wrist — Volume II translated into German. Becomes German bestseller.
1994
Gets into bicycles and invents a corrective device for rider's shoes, patented.
1994
Writes A Gear Higher book on bicycles featuring team Yetti rider, Marla Strebb.
1995
Returns, by popular demand, to do schools in Australia.
1995
Starts Australian Branch of California Superbike School.
1995
Completely restructures California Superbike School training format into 4 levels.
1996
Develops in-depth training courses for riding coaches.
1996
Does 125 GP bike schools with Moto Liberty to test new training techniques.
1996
Does Harley-only schools to prove new training format works with any rider.
1996
Ben Bostrom comes to school and then works with Keith.
1996
Eric Bostrom comes to school and consults with Keith on riding.
1996
Works with Roland Sands. Sands immediately quits crashing (one to three times per race) and goes on to win national AMA 250 GP title.
1997
Develops and releases the Steering Drill: trains thousands of riders worldwide.
1997
Starts Superbike Schools in the UK. Schools rocket to number one in nation.
1997
Coaches Sean Higby. Higby becomes top twins competitor.
1997
New visual drills added to the schools already successful ones.
1997
Develops Knee-to-knee and Hip-Flick steering and body position techniques and adds them to school drills.
1998
Coaches Tommy Hayden back to winners circle from injuries and bad finishes.
1998
Coaches 1990 250cc World Champion John Kocinski. JK finishes season with 9 podiums and Wins 1997 World Superbike Championship.
1999
Keith's innovative Lean & Slide bikes are sold overseas to foreign training centers.
1999
Australian branch expands into Malaysia.
2000
Consults with Chuck Sorensen. Chuck wins national 250 GP title again and again.
2000
Develops corner-attack technology and adds it to school curriculum.
2000
UK school wins top road-school award at prestigious Motorcycle News annual awards.
2001
Schools expand to France and Spain.
2002
A Twist of the Wrist and A Twist of the Wrist —Volume II are made into Audio CDs read by Keith.
2002
Australian branch expands to the Philippines.
2002
Norwegian DMV adopts Code technique-oriented approach to rider training.
2002
Student count reaches 100,000 riders trained at Superbike Schools worldwide.
2003
Keith's Slide Bike device becomes standard training for Police, Fire and Civil Defense officials in Singapore.
2003
The school adds Sweden and Ireland to its tour schedule.
2004
School adds South Africa to its tour schedule.
2005
UK school staff train Thomas Luthi, who goes on to win 125 GP World Championship.
2005
Coaches Leon Camier, who goes on to become British Supersport Champion.
2005
Starts coaching 9-year-old Peter Lenz, who goes on to win 9 mini roadracing titles.
2006
UK branch of the school adds Dubai in the Middle East to its schedule.
2006
Develops AMOS, the Advanced Motocyle Operators School, a specialized program for the US Marine Corps, referred to as the "gold standard" of motorcycle safety training by USMC leaders.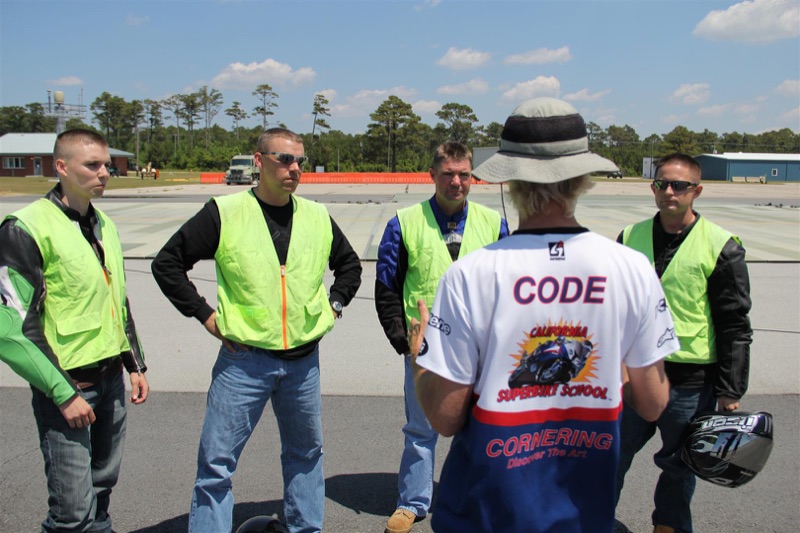 2006
Coaches 
Josh Herrin
 for Graves Motorsports, wins first National.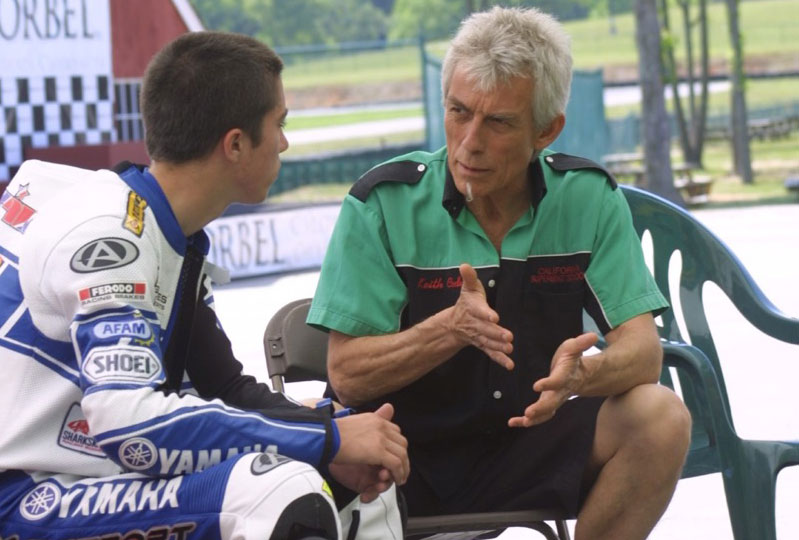 2007
Coaches Australian Superbike Champion, Marty Craggill. Marty returns to the podium in AMA Formula Extreme.
2007
Becomes Ambassador and Speaker for Foundation for a Drug Free World, getting "The Truth About Drugs" booklets and materials distributed. Does radio shows all across America.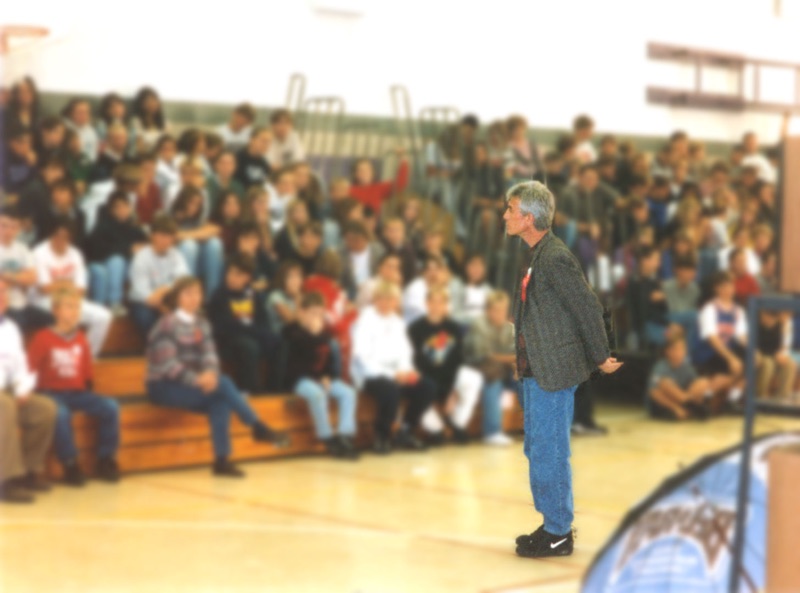 2007
French version of A Twist of the Wrist published and sells out first printing.
2007
Motorcyclist Magazine asks Keith to do a monthly column. Keith agrees and names the column "Code Break".
2008
Dubai, Turkey, South Africa are added to UK Branch school schedule.
2008
A Twist of the Wrist is translated into Estonian.
2009
Leon Camier breaks all win and poll position records and wins British Superbike championship. Leon is assisted through his stellar season by both British school director, Andy Ibbott and Keith.
2010
Polish, Russian and Italian translation deals cut for A Twist of the Wrist I and II books and the DVDs based on each.
2010
New Zealand school branch opens at the country's newest track facility, Hampton Downs.
2010
After a great 30 year relationship with Kawasaki, Keith switches to 
BMW
 and outfits the school with complete stable of ground breaking S1000RRs.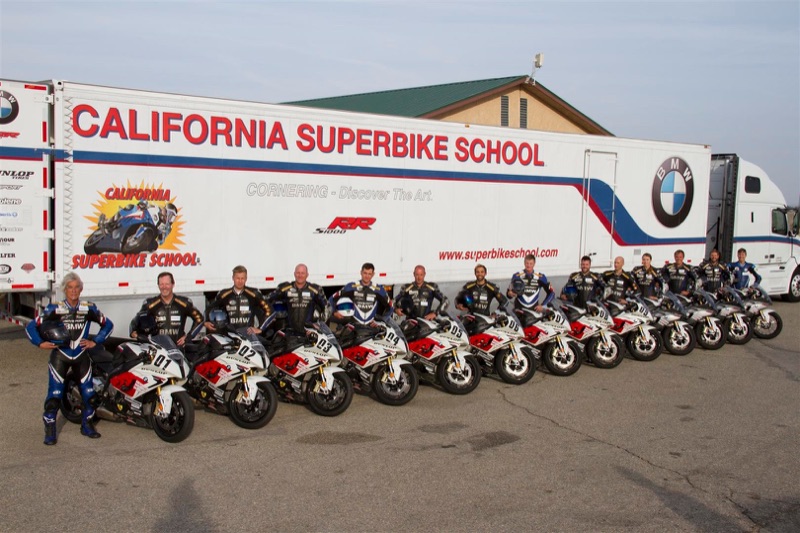 2010
Leon Camier lands himself a factory WSBK ride with Team Aprilia, Keith coaches him to podium finishes around the world.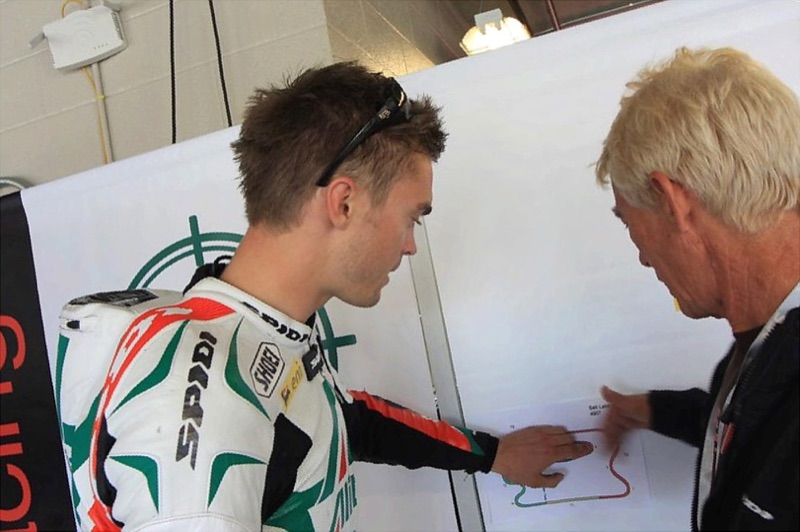 2010
California Superbike School student and Keith Code private student, 
Austin Dehaven 
wins 2010 AMA Supersport title.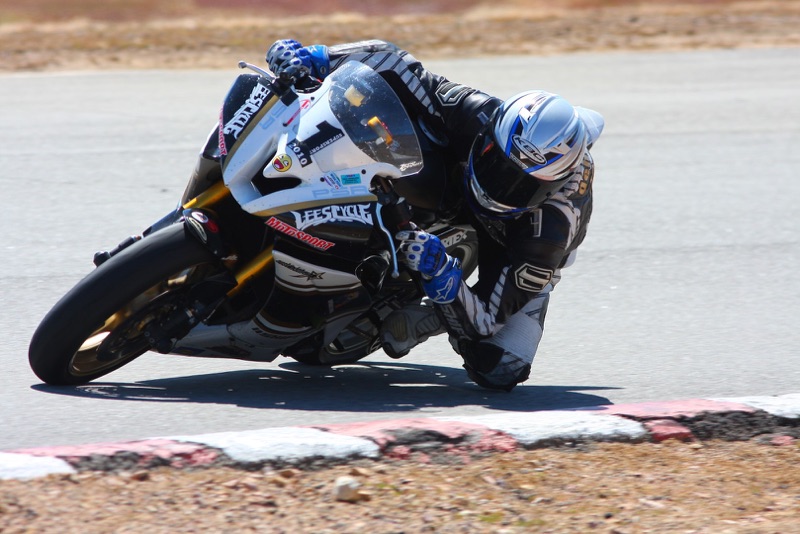 2010
California Superbike School student, Joe Roberts is coached by Keith Code and is chosen for European Red Bull Rookies Cup competition. Sets track record at Brno and podiums on several occasions.
2011
Becomes regular contributor to Fast Bikes magazine in England.
2011
Bar-B-Que Hamburger is named after Keith by Jon Auster, Seattle, WA
2011
Turkish translation of A Twist of the Wrist II is published
2011
Italian translations for A Twist of the Wrist and A Twist of the Wrist – Vol. II are completed.
2012
Research reveals to Keith that there are 25 recognizable faults riders exhibit while steering a motorcycle. He develops corrections for all of them.
2012
Keith catalogs the 57 aspects of body positioning and how to correct any problems with them.
2012
Further breaking riding down into simple step-by-step procedures, Keith expanded the school's portfolio of 20 on-track exercises to 101 individual drill assignments for coaching California Superbike School students.
2013
Superbike School student, 
Joe Roberts
, in his first AMA season won 5 out of 5 series events; a first in American Supersport racing with Keith coaching at every round.
2013
A Twist of the Wrist is translated into Mandarin Chinese and released to instant success in Taiwan.
2013
A Twist of the Wrist — Volume II is translated into Czech, published by the world famous Brno Circuit in the Czech Republic and released at their Moto GP race.
2014
A Twist of the Wrist — Volume II Italian translation released.
2014
The school's Australian branch runs sessions in Taiwan to rave reviews.
2014
The California Superbike School celebrates its 
35th year
, its 
14 millionth track mile
 and its 
150,000th
 student.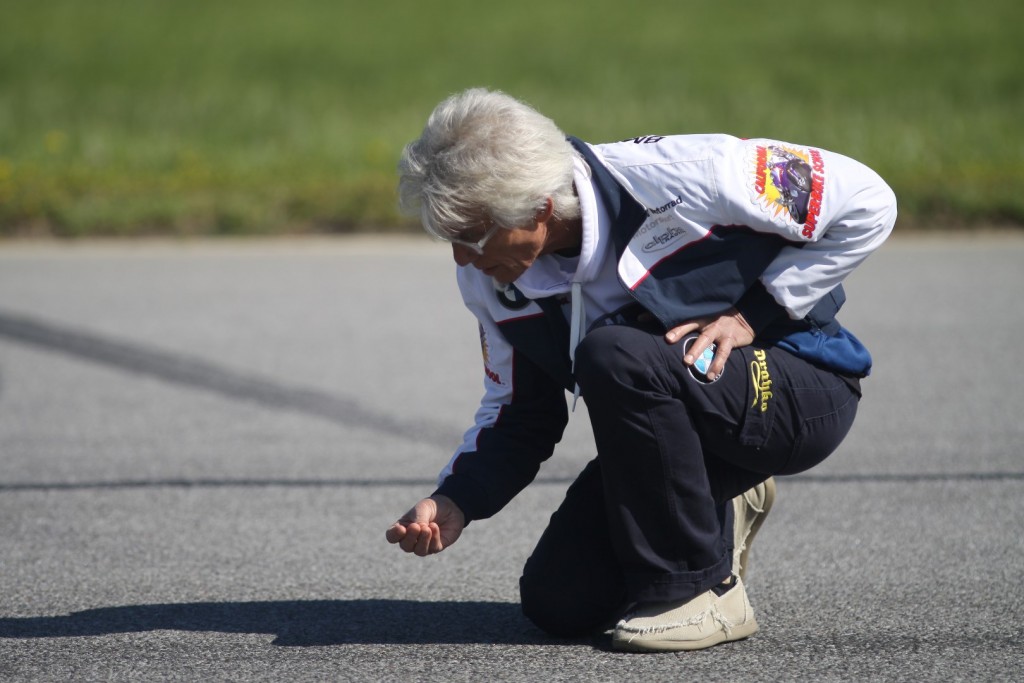 2015
Keith expands the school's curriculum to 145 individual exercises.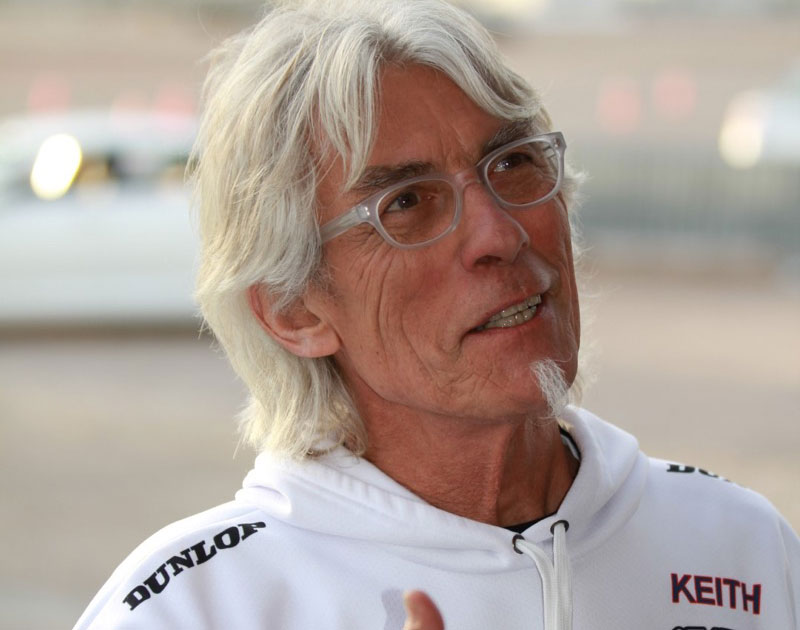 2015
Goes to Beijing to run the 1st California Superbike School in China with excellent reviews.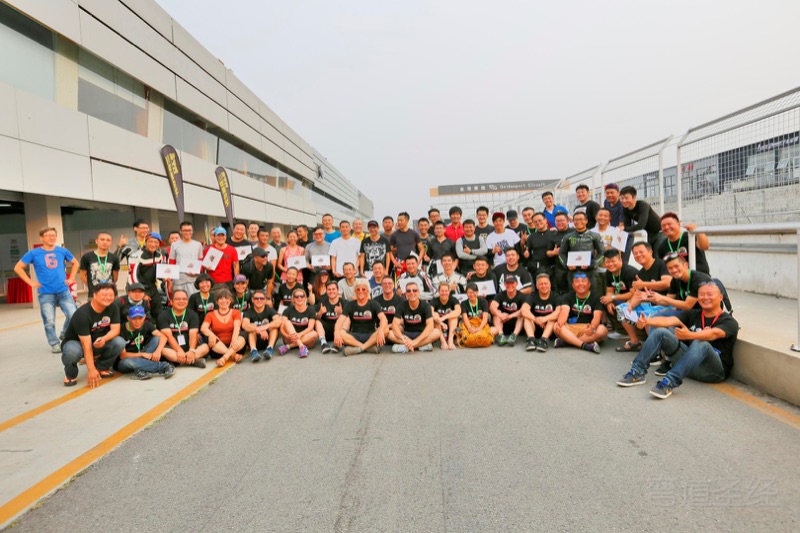 2015
Goes to Australia for 20th Anniversary of CSS in Australia.
2015
Keith's student, Joe Roberts wins the National Superstock Championship.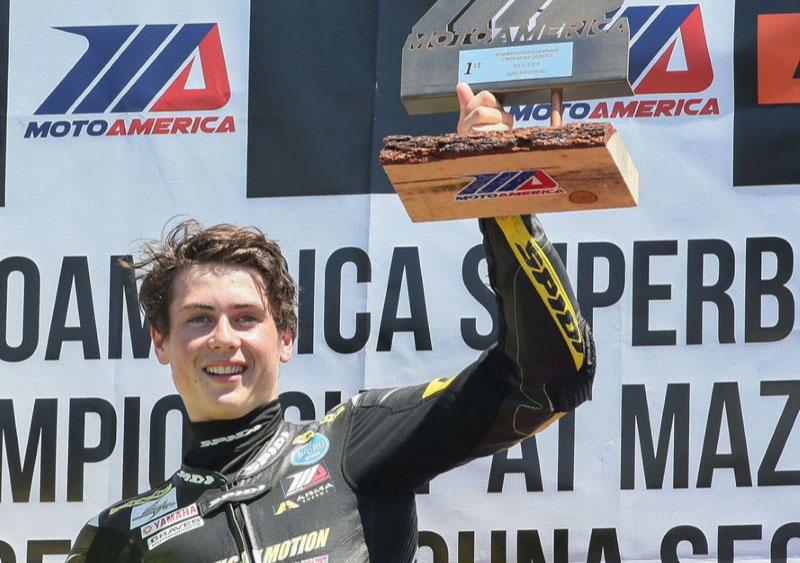 2015
Long time CSS student, Mike Jones wins Australian Superbike Championship.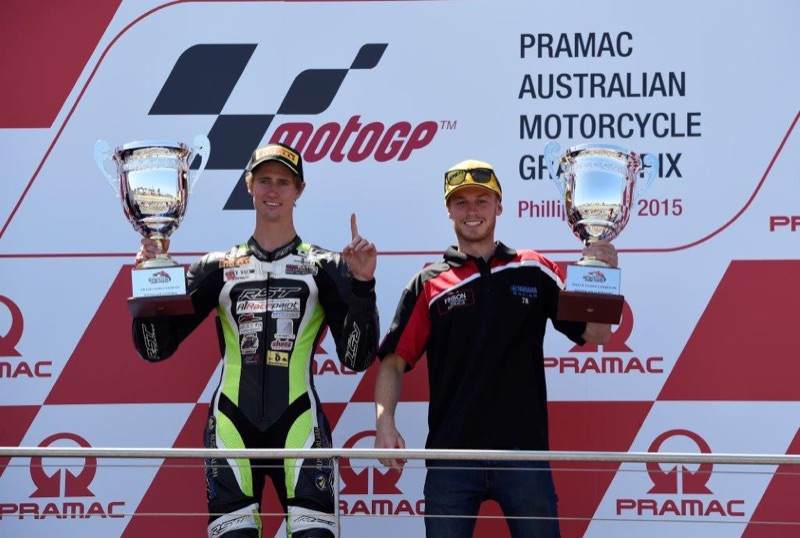 Keith started riding in the dark ages of motorcycling, the 1950's. He first raced in the 60's at age 16, again in the 70's, 80's and 90's. He went to design school; was a photographer; designed and manufactured shoes for the stars; sold pretzels on the street; was a full on drug addict in the 60's; cleaned up with Dianetics; became a writer, inventor and dedicated himself to understanding and teaching the art of riding motorcycles. He was the first person to put words to roadracing and riding, and his research continues today.
Keith lives in Glendale, California with his soul mate of 43 years, Judy. He has one son, Dylan.